Successful Entrepreneur
We are all striving to become a successful entrepreneur everyday.
How many times daily do you have to battle your:
Spouse
Family members
Friends
Traffic
Boss
Prospects – trying to make them see the value in what you offer.
Your team – fighting to inspire them to the next level.
Facebook – getting lost in it for 1 hour or more!
Distractions – TV, Social Media, Negative People
There is only one real battle in becoming a successful extrepreneur. That battle is with you, your mind.
It is the internal struggle with the negative thoughts in your mind.
We human beings stand in the way of our own success.
GET LEADS WITH FACEBOOK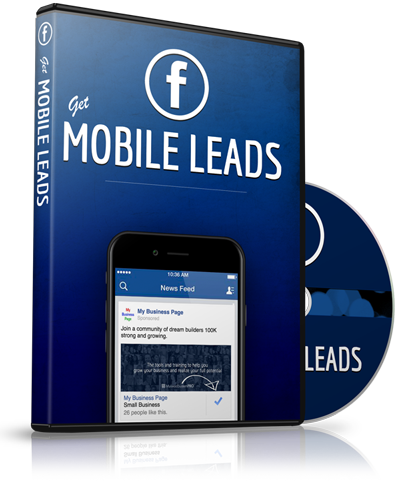 FREE TRAINING: 95 Min. Video Exposes how Anyone Can Get .25 Cent Leads for ANY Business with FB Mobile Ads Platform.
The obstacles we must battle through are in our minds.
We must battle with our own negative thoughts that have been implanted into us by society as a whole. We have been taught to focus on the negative.
We are telling ourselves a story why something is the problem. All the things listed above plus more. The only challenge we face to becoming a successful entrepreneur is ourselves, our own minds.
Once you realize that you can create anything in your life.  Once you make your mind up to do it you will become an unstoppable successful entrepreneur.
Almost all great achievements began when someone got ticked off enough about something to stand up and fight about it, not to take it anymore!
All of your, and my, own personal great success have been when we got fed up with our situation, and decided to do something about it!
All those battles you are having. All those challenges are just one thing.
They are all just excuses!
Successful Entrepreneur
What if today you told yourself that you are done!
You are done making excuses. Enough is enough!
I am going to stand up. I am going to fight for my dreams!
I am going to fright to make my family's life better!
I am going to go after it with everything I have!
Prepare yourself, because you will get blow back, big time.
Others around you will not believe in your dream and try to stop you. They will try to pull you back down to their own comfort level.
Most people get excited for a day, or even a week, maybe a month at the most. They are then overcome by the negative advice of those around them.
Are you going to give into the wishes of others and quit?
Remember it is all in your head. It is all in the way you have been programmed since childhood to fit in.
Once you make that decision, believe in it and commit to it deep down inside of you, nothing can stop you!
One of the best days of your life will be when you say, "I've had it! I am not taking it any longer"! You stand up and stand for what you believe in.
Stand up right now.
Say "I believe in myself."
You have access to personal development training to become better and better everyday.
I know that when I click on this link it will take me to a place where I will find the skills I need to overcome the naysayers. To achieve and thrive. To become all that I can be!
If you found this post Striving to Become a Successful Entrepreneur to be useful please share it with your friends on Facebook. Studies have shown that those who share with others are rewarded by the universe.
Other posts you may find helpful:
If you found this post Striving to Become a Successful Entrepreneur to be useful please retweet it on Twitter.